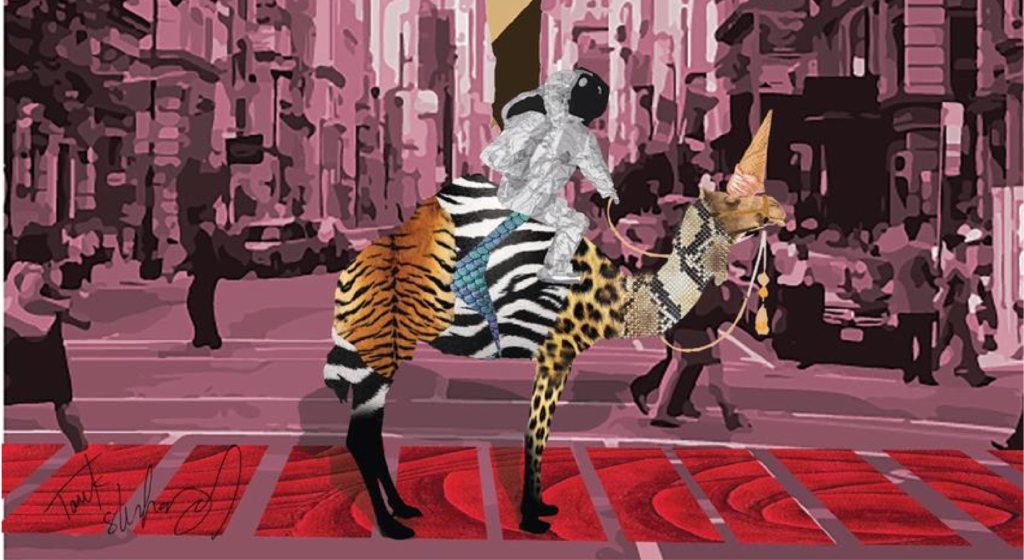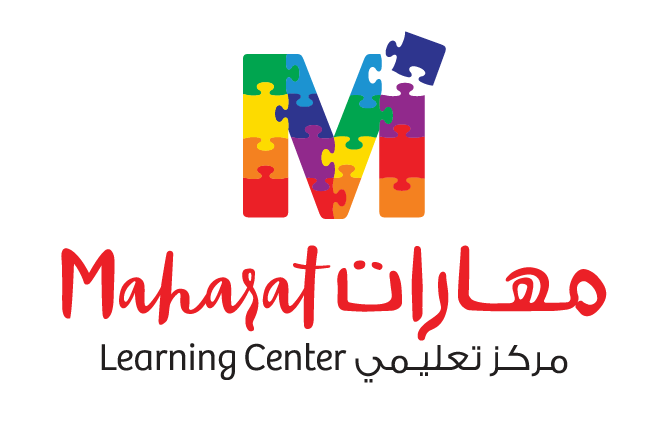 SABIC and Maharat Learning Center collaborated to establish the first Innovation Lab
to support students with special needs access variable technology and build skills
to support their transition to higher education.
Welcome
SABIC and Maharat Learning Center collaborated to establish the first Innovation Club to support students with special needs access variable technology and build skills to support their transition to higher education.
Our aim is to see our students living successful, independent lives and get equal opportunities to access schools and universities or vocational programs to lead a happy life.
Saturday Clubs are launched in collaboration with the American University of the Emirates Action to Action and Emirates NBD to support teaching students and building their skills, knowledge and enrich the community of special needs students.
Today we are looking forward to seeing our students enjoy a social network of friends and supporters to enable them to lead a better future.
Dr Hibah Shata, BDS,MSc,FDSRCSI
Founder and CEO

The Maharat Family Club is established in 2017 to support the community of families affected with Autism Spectrum Disorders, Developmental Delays, Cognitive Disorders, and Learning Difficulties.
The club hosts various activities that include training, camps, events, walks, and the Saturday Clubs to support children and their families.
Saturday Clubs are run by experts from the American University of the Emirates, Action 2 Action, and supported by volunteers from Emirates NBD and Maharat Learning Center qualified staff.
Maharat Family Club hosts various Clubs to support students at all ages to engage in a fun, dynamic, educational, and social-friendly environment.

ABOUT SABIC
SABIC is a global diversified chemical company, headquartered in Riyadh, Saudi Arabia. SABIC manufactures on a global scale in the Americas, Europe, Middle East, and the Asia Pacific, making distinctly different kinds of products: chemicals, commodity, and high-performance plastics, agri-nutrients and metals.
SABIC supports its customers by identifying and developing opportunities in key end-use applications such as construction, medical devices, packaging, agri-nutrients, electrical and electronics, transportation, and clean energy. Production in 2019 was 72.6 million metric tons.
SABIC has more than 33,000 employees worldwide and operates in around 50 countries. Fostering innovation and a spirit of ingenuity, SABIC has 12,540 global patent filings and has significant research resources with innovation hubs in five key geographies – USA, Europe, Middle East, South Asia, and North Asia.
SABIC had established SABIC INNOVATION CLUB to empower Special Need Students with the skills to support their transition to higher education, the donation used to purchase equipment's and support the Saturday Activities Club that included computers, design software, VR, Robotics, 3d Printers and STEAM Kits.
Archimedes Math Club:
The Archimedes Math club gives students an opportunity to develop unique interests and skills in a fun, friendly, and engaging atmosphere, the club is managed by professors from the university to help prepare students with the knowledge and skills to support their transition to university.
Aristotle Biology Club:
The Aristotle Biology Club provides the students interested in biological sciences to gather and exchange ideas. Activities every week is fun, educational, and helpful for students interested in biology to master skills and knowledge supporting their transition to university.
Jabir Ibn Hayan Chemistry Club:
Students will have a unique opportunity to experience chemistry beyond the classroom. Students will engage in activities that enhance their understanding of the science, support their engagement in the community, and help build their knowledge and skills to support their transition to university.
Einstein Physics Club:
The Einstein Physics Club provides students with opportunities to explore and understand physics. The club will support students to develop a sense of friendship and growth in all avenues.
Picasso Art and Craft Club:
Our arts and crafts club provides opportunities for students to discover their artistic side and express their originality, with a variety of arts and crafts materials
Design and create fun, three-dimensional projects (3D Printing), Sketching, and Painting.
Our setting offers unique materials to create nature-inspired crafts while increasing knowledge and appreciation for our natural environment.
Engineering and Design Club:
The Engineering and Design Club provides a student who likes experimenting and building things, students are given a problem to solve and materials to use. They then design their solution, build it, and try to solve the problem.
Robotics Club:
The Robotics Club provides students who are interested in learning about and working with robots. Our robotics club is moderated by experts to support student experience in building and coding.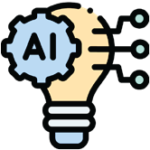 IoT and AI Club:
The IoT and AI provide students of different interests in Electronics, Robotics, Computer science or anyone who is enthusiastic about IoT and AI collaborates o build the Internet of things with electronics and programming and use of artificial intelligence to control and make optimal use of IoT devices.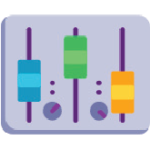 The Music Studio:
Students interested in music will get an opportunity to learn how to play instruments, focus, read music notes, improve their muscle coordination, and learn many other skills including Independence & Confidence, and social skills.
Martial Arts Club:
Students will enjoy playing Taekwondo in a small group which is one of the most popular Korean traditional martial arts, that teaches discipline, physical fighting skills and enhance teamwork, focus, and body coordination and movement.
Swimming Club:
Students joining the club will learn about commitment, physical and mind discipline and learn how to swim to compete and have fun.
Horse Riding Club:
Students will enjoy horse riding under supervision and support until they are able to build the right skills to enjoy the most enchanting sport.
Yoga Club:
Students will learn meditation and passive stretching. This practice is designed to restore the nervous system and help release deeply held tensions from the body and mind.
Movement and Dance Club:
The movement to the beat of the music will enhance students' physical development, fitness, and movement, students will have fun building routines and learning different types of dancing.
Arabic Preparatory:
صُمِّم‭ ‬ھذا‭ ‬المساق‭ ‬لتمكین‭ ‬الطالب‭ ‬في‭ ‬البرنامج‭ ‬التأسیسي‭ ‬من‭ ‬المھارات‭ ‬اللغویة‭ ‬الضروریة،‭ ‬وخاصة‭ ‬التركیز‭ ‬على‭ ‬أساسیات‭ ‬اللغة‭ ‬العربیة‭ ‬كتابة‭ ‬ومحادثة؛‭ ‬لیتمكن‭ ‬من‭ ‬الالتحاق‭ ‬بالمساقات‭ ‬المعتمدة‭ ‬في‭ ‬كلیتھ‭ ‬بعد‭ ‬اجتیازه‭ ‬متطلبات‭ ‬ھذا‭ ‬المساق؛‭ ‬ولتحقیق‭ ‬ذلك‭ ‬جاءت‭ ‬المھارات‭ ‬متنوعة‭ ‬ومتدرجة،‭ ‬لتنمیة‭ ‬قدرات‭ ‬الطالب‭ ‬على‭ ‬الفھم‭ ‬الصحیح‭ ‬والأداء‭ ‬المتمیز‭ ‬لما‭ ‬یقرأ‭ ‬ویسمع،‭ ‬ولیكتسب‭ ‬القدرة‭ ‬على‭ ‬الكتابة‭ ‬بصورة‭ ‬سلیمة‭ ‬وخالیة‭ ‬من‭ ‬الأخطاء؛‭ ‬لذا‭ ‬یُعني‭ ‬المساق‭ ‬بتدریب‭ ‬الطالب‭ ‬على‭ ‬المھارات‭ ‬الأساسیة‭ ‬للكتابة؛‭ ‬كقواعد‭ ‬النحو‭ ‬الوظیفي،‭ ‬والإملاء،‭ ‬وعلامات‭ ‬الترقیم،‭ ‬وكتابة‭ ‬الفقرة،‭ ‬ثم‭ ‬النصّ‭ ‬على‭ ‬نحو‭ ‬متدرج،‭ ‬إضافة‭ ‬لتطبیق‭ ‬تلك‭ ‬المھارات‭ ‬الشفویة‭ ‬والكتابیة‭ ‬في‭ ‬عملیات‭ ‬عدة‭ ‬لعل‭ ‬أھمھا‭ ‬كتابة‭ ‬التقریر‭ ‬المتعلق‭ ‬بالمادة‭ ‬وعرضھ‭ ‬ارتجالاً‭ ‬أمام‭ ‬الطلبة‭.‬
Communication Skills in Arabic:
صُمم‭ ‬ھذا‭ ‬المساق‭ ‬لتمكین‭ ‬الطالب‭ ‬الناطق‭ ‬باللغة‭ ‬العربیة‭ ‬من‭ ‬المھارات‭ ‬اللغویة‭ ‬الضروریة،‭ ‬وخاصة‭ ‬التركیز‭ ‬على‭ ‬خطوات‭ ‬كتابة‭ ‬التقاریر‭ ‬والرسائل‭ ‬الإداریة‭ ‬والبحوث‭ ‬المنھجیة؛‭ ‬ولتحقیق‭ ‬ذلك‭ ‬جاءت‭ ‬المھارات‭ ‬متنوعة‭ ‬ومتدرجة،‭ ‬لتنمیة‭ ‬قدرات
الطالب‭ ‬على‭ ‬الفھم‭ ‬الصحیح‭ ‬والأداء‭ ‬المتمیز‭ ‬لما‭ ‬یقرأ‭ ‬ویسمع،‭ ‬ولیكتسب‭ ‬القدرة‭ ‬على‭ ‬كتابة‭ ‬المقالات‭ ‬والتقاریر‭ ‬ومحاضر‭ ‬الاجتماعات‭ ‬وتوصیات‭ ‬المؤتمرات‭ ‬والندوات‭ ‬بصورة‭ ‬سلیمة،‭ ‬لذا‭ ‬عُني‭ ‬المساق‭ ‬بتدریب‭ ‬الطالب‭ ‬على‭ ‬المھارات‭ ‬الأساسیة
‭.‬للكتابة؛‭ ‬كقواعد‭ ‬الإملاء‭ ‬المتعددة‭ ‬وعلامات‭ ‬الترقیم‭ ‬ونظام‭ ‬الفقرة‭ ‬وكتابة‭ ‬المقال‭ ‬على‭ ‬نحو‭ ‬متدرج
Drawing Preparatory:
Students will develop an introductory level of skill in drawing through intensive studio practice based on direct observation and imitation of line, shape, form, tone, value, texture, and perspective. Students are required to develop the ability to identify and imitate shapes and forms in nature and develop mark-making and personal expression and visual fluency using a range of simple drawing mediums. Also key in this course is active participation in group critiques using appropriate terminology.
Innovation and Entrepreneurship:
Innovation is the engine of opportunity and, acting as a catalyst, this course is intended to ignite an interest in innovation and inspire entrepreneurial action. At the core of innovation and entrepreneurship is a commitment to experiential learning that will encourage students to engage in critical thinking, creative problem solving while also equipping them with the soft skills needed in their pursuit of academic and professional endeavors. Students will discuss the relevance and role of innovation and entrepreneurship in work and life situations; determine opportunities for creative disruption and design a strategy for its implementation; develop a practical understanding of innovation through thoughtful debate and exercises; and demonstrate critical thinking and individual insight with a personal mastery portfolio.
Introduction to Geography:
This course will provide the students with a comprehensive overview of geography. Emphasis is on concepts that are necessary to understand global, regional and local issues. This course also includes topics on both human and physical geography.
Islamic Civilization:
The course is designed to give an in-depth understanding of the Islamic civilization. It deals with the universal principles that went into the making of the Islamic civilization. It examines the basic ideas of Islamic civilization besides exploring their contemporary relevance and challenges. The course seeks to effectively address the notion of the 'clash of civilizations.
Islamic Culture:
This course will offer students' knowledge to enable them to understand Islamic culture. The course offers a review of the history of Islam and how it is currently the fastest-growing religion in the world.
Computer Preparatory:
The goal of this course is to provide a foundation by which a basic intuition to Information and communication technology is introduced, describing the various attributes of the said technologies, showcasing the gradual evolution of the Internet and introducing the learners to the basics of utilizing technology in the form of acquainting them to the Graphical User Interface of an operating system and the basic functional software most commonly used to utilize technology.
Mathematics Preparatory:
The goal of this course is to provide foundation of mathematics for university study. It will help students thrive in their mathematics and technology courses. Students will be exposed to fundamental algebraic background and functions. This course properly prepares students to deal with equations and inequalities.
Moreover, essential functions will be introduced to students like exponential, logarithmic, sine, cosine and tangent.
Middle East History:
This course provides an overview of Middle-Eastern History, including the sources of Middle Eastern History. The course will conclude with discussions about perspectives on Middle-Eastern History.
Natural Science:
The natural science course incorporates a wide range of subjects of sciences such as astronomy, geology, biology, chemistry, and environmental science. The course will present the scientific facts of astronomy, the Earth and its weather, water, and environment, biology, and nutrition with the chemicals of life. The
course emphasizes understanding the core principles of different branches of science and their effects on our lives. Moreover, the course explores the scope of natural phenomena, changing environment conditions, general health rules of nutrition, and the variety of living organisms. The course helps the students to acquire skills in observation, critical thinking, analyzing, interpreting, understanding and discussing scientific terminology and facts.
Physics Preparatory:
This course is designed to gain knowledge in various fundamental topics in physics. Topics include the metric system, vectors, accelerated motion, newton laws of motion, force and energy, momentum, rotational motion, and optics.