The Bedrock Program Career Coaching (12 weeks)
what your teenager or young adult wants to do in life. The program doesn't just provide a list of career choices but works with each teen and young adult to uncover deep values and beliefs to underpin the career choice with resilience. The power of having confidence in your own strengths and abilities underpins the knowledge to appreciate how you can add value. It is this added value that will help your teenager navigate the changing landscape in the future. As our world changes, we all know many careers we have now, will not exist in the future, and this has created much fear for parents as the comfort of guiding your child on their future is not as sure.
Autism Social Hub (12 weeks)
The Autism Social Hub is a 12-week program designed to help young adults on the spectrum develop social skills to support them in developing independence skills. We develop your teenagers social need to acquire the skills related to coming of age and the coaching support to help them deal with being a teenager. All teenagers want and crave more independence, and being on the spectrum can make them seem harder to do. Our social hub is a fun way to teach them the skills they crave to lead a more confident life. In the program, we will cover basic etiquette, and social graces so that your Teenager and young adult will feel more confident in life. We will cover such skills as:
– Initiation skills
– Appropriate dress codes
– Dealing with frustration with life as a teenager
– Study skills
– Asking for help, advice, and support constructively
– Communicating your needs when stressed
– Meeting the opposite gender and appropriate introductions
– Dating etiquette
– Socializing in public with friends:
o Going to the movies/beach/ going out for dinner
– Introducing themselves to new people
– Shopping and other social expectations
– Online etiquette
o being safe and protecting your data
o safe searching online
o online chatting
o online bullying
Transition to Adulthood (12 weeks)
Coming of age and gaining your independence is tough for all children. Those on the spectrum have even more obstacles to overcome. In this program, we will spend 12 weeks covering the basics of starting that journey with confidence. In this program we will cover:
– How to meet someone and introduce yourself to different social situations
– How to budget and think about money (financial management basics)
– How to plan a menu/meal and shop
– Social graces and dining out
– Becoming comfortable with being alone (finding hobbies and making friends)
– Looking for an apartment/job
– Finding a mentor
– Communicating as an adult with family members
– Becoming comfortable with independence (letting go of the apron strings)
– Cognitive Flexibility:
o How to think of alternatives without getting overwhelmed (ie: shopping)
o How to plan routes for traveling (work, seeing friends, vacations, etc.)
Life Coaching
Life coaching The Bedrock Program works with people to assist them on developing the skills and resources to succeed in all areas of life. Life is tough, and all too often people struggle to find answers within the confusion. As a coach, we work with clients from 15years old to those over 80yrs old looking for support in dealing with life's obstacles and making sense of the challenges. Some of the work we focus on include, but is not limited to:
– Building confidence in various situations
– Developing internal resources to overcome life's challenges
– Study skills & support in dealing with school
– Developing resilience in your career
– Dealing with relationships (friends, family, companionship, work)
– Understanding and finding your purpose
– Finding your internal balance with life's pressures
– Finding a job:
o building a resume,
o how to look for work
o interviewing skills
o how to network
o dealing with rejection
o online professional networking (LinkedIn)
o joining associations and business groups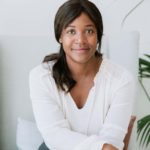 Audrey Hametner is a global leader in the field of career coaching for teens and young adults. She draws on her MBA, years of experience as an international business strategist, and her expertise in educational best practice to help her clients. She is the founder of The Bedrock Program, which specializes in career coaching for teenagers, young adults, and parents. Audrey is a certified Advanced Level Coach and member of The International Coaching Federation (ICF), which sets the international gold standard in ethics and oversight in coaching globally. She is certified to offer both the DISC and Motivators assessment tools, and is a master NLP practitioner, with ANLP, the only International NLP Organisation with an established public reputation for ethics and setting global standards for NLP practices, accountable to the Community Interest Company Regulator (UK).