Welcome
Welcome to Maharat Learning Center in Dubai, we have been established to provide children and young adults with special educational needs the tools and strategies they need to access and succeed in mainstream education. Maharat Learning Center is a smart learning center equipped with the latest state of the art technology for learning and teaching.
Our model for delivering behavioral, educational and inclusion support services will meet the requirements of children and young adults with a variety of unique needs, as well as providing support, training and professional development for schools and nurseries, professionals and the wider community.
Our programs are individualized and our teaching style utilizes Assistive Technology, Augmentative Alternative Communication, ABA teaching techniques, online resources, virtual reality, robotics and other innovative technology to teach children and young adults the academic, social and life skills they need to succeed in school, college and life.
Children will learn how to use technology through play in a very interactive environment, enabling them to achieve various skills to prepare them for the future.
Meet Dr. Hibah the Founder
When Dr Hibah Shata gave birth to her daughter Sarah in 2005, the family welcomed a beautiful healthy child. Over time, however, this third-time mother noticed that Sarah was not responding in the same ways her elder siblings had. Doctors suspected autism and told her to find a special nursery with speech and occupational therapy while awaiting the definitive diagnosis. "It was hectic," remembers Hibah, a successful dentist who was running her own clinic in Dubai. "The waiting lists were endless and most services only applied to children over the age of 3. I had to make a decision: either leave Dubai to seek services in North America or stay here and do something about it myself."
Support for children with special needs
Hibah set to work to devise a business plan for a medical centre providing services to infants with special needs. It opened in 2008, was accompanied in 2010 by an alternative education centre for elementary school children, and in 2016 was completed by the Maharat Learning Centre (MLC), which today provides educational support to special-needs children and youngsters from the ages of 6 to 25.
Maharat, which means "skills" in Arabic, covers the full spectrum of learning and support. Applied Behavioural Analysis (ABA) therapy – one-to-one sessions that teach the skills to access mainstream schools – are backed up by inclusion support services and shadow teaching during the transition period. Held in both Arabic and English – a first in the region – these courses typically last from one to several years. For those unable to integrate mainstream schools, the Maharat Academy offers an alternative education programme for life skills, with a teacher-pupil ratio of 1:2.
Fighting for inclusion
This achievement was anything but a breeze. "When we started our first centre in 2008, special needs were not accepted in Dubai schools," says Hibah, who became an unflagging campaigner for this to change. The list of the initiatives she has launched is impressive: conferences, symposiums and workshops across the region, highlighting the cause and the benefits of ABA. In the beginning of 2020 Maharat had 90 active students, Dubai has set itself the target of being an inclusive city by 2020 and a new inclusion strategy launched in 2017 obliges schools to welcome 10% of students with special needs.
A dynamic entrepreneur and advocate for inclusion, Hibah's life is full of accomplishments, but top of them all is her daughter, who is now 15 and has been in mainstream schooling since kindergarten. "Sarah is my greatest achievement. Watching her grow makes me so proud of her perseverance to learn, to overcome her challenges."
Maharat Learning Center offers specialized programs that incorporate the importance of health and wellness, culture, family, language, community and education and how they contribute to a child's overall development. We support children and young adults with Specific Learning Difficulties including Dyslexia, Dyscalculia, Attention Deficit Hyperactivity Disorder (ADHD) and Autism Spectrum Disorders (ASD), as well as other cognitive disorders, developmental delays and learning difficulties that may be affecting their academic performance, and inclusion in to the broader community.
In order to provide the highest quality of care, education and support, our Training and Professional Development Center provides a variety of educational and training services to schools and nurseries, teachers, special educators, professionals and the community.
Maharat Learning Academy
The Maharat Learning Academy has been developed after years of experience in teaching children with special educational needs, cognitive disorders, developmental delays and learning difficulties. Our expertise in teaching students with learning challenges allows us to create individualized programs based on each child's abilities and skills, and we utilize innovative teaching strategies using multi-sensory tools, online resources, robotics, 3D printing, arts and crafts and music to allow children to reach their potential and build their confidence.
Our smart interactive environment is very safe, protected and enriches the learning experience for children and young adults to develop academic, social, communication and life skills.
Read more
Tutoring for Specific Learning Difficulties
We are dedicated to supporting children and young adults with Specific Learning Difficulties (SLD) to reach their potential as they grow. Our tutoring program for Specific Learning Difficulties provides children and young adults the tools and strategies they need to learn to succeed and lead happy and successful lives.
We support students with the following:
Dyslexia
Dyscalculia
Dysgraphia
Autism Spectrum Disorders
Attention Deficit Hyperactivity Disorder (ADHD)
Attention Deficit Disorder (ADD)
Visual Processing Disorder
Auditory Processing Disorder
Our tutoring program provides individualized and age-appropriate learning objectives to reflect each child's strengths and needs and measurable targets are established as achievement goals for the program. The program may include phonics, sight reading, vocabulary, reading comprehension, writing including grammar and punctuation, spelling rules, assistive technology and typing to name but a few.
Read more
Behavioral Intervention Center
Applied Behavioral Analysis (ABA) is a widely known teaching technique that is used for behavioral modification and to teach children with developmental and cognitive delays the social, adaptive and academic skills necessary for them to access mainstream education.
At Maharat Learning Center, we use ABA therapy in conjunction with technology to teach functional, social, communication, academic, and relevant skills to give children and young adults with developmental delays, learning difficulties and/or behavioral problems the tools they need to learn to succeed and uses techniques and principles to bring about meaningful and positive change in behavior.
Our ABA programs utilizes multiple techniques including Structured Teaching, Discrete Trial Instruction, Verbal Behavior, Pivotal Response Training and Naturalistic Teaching Approach in an age-appropriate individualized program with learning objectives to reflect each child's strengths and needs. Our experts provide children with a range of programs addressing self-help skills, school preparation, communication and social skills, reading, writing, executive functioning and theory of mind.
Read more
AppliedBehavioralAnalysis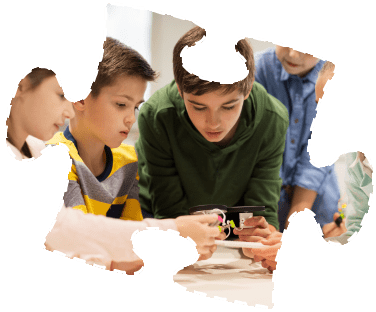 Inclusion and School Support
At Maharat Learning Center, we are committed to delivering outstanding quality programs and supporting the child/young adult throughout his/her school years. Our Inclusion and School Support services have been developed to support students to access and succeed in mainstream school. Our team is trained and encouraged to build strong partnerships with schools and nurseries in order to support children with academic, behavioral, and social skills development inside a school setting, and train and develop school teachers, learning support specialists and shadow teachers.
Read more
Functional Independence and Tertiary Education Support
We support children from the age of 10 years and above to learn Adaptive Functioning Skills which refers to a wide range of communication and social skills, daily living skills, problem-solving skills, leisure skills, safety skills, employment and/or school skills, and functional academics. Adaptive Functioning Skills are necessary skills for functioning daily, and we, recognize the need to teach children and young adults these skills in a very individualized manner.
Read more
AdvancedEducationalSupport
Vocational Support Job Placement And Coaching
Maharat Learning Center can provide vocational support, job placement and coaching to prepare young adults with developmental and cognitive challenges for success in the workplace. Our learning experiences range from basic communication, daily living and work preparation skills, to functional academics, technology and community-based work/study programs.
Read more
Training and Professional Development
Only through continuous learning can we hope to maintain the highest level of professional excellence, meeting the needs of our clients as caregivers. It is recognized that the success of our organization depends on all staff, whatever their role, having the relevant skills, knowledge, and competencies. The Maharat Professional Development Center recognizes that professional development is fundamental to its success.
We provide a variety of professional training for teachers, school shadows, learning support assistant and behavioral therapists to ensure the successful inclusion of our children. Training can be requested at your venue or at our location. Our professional courses include Registered Behavioral Technician RBT, Learning Support Training course, Inclusive Education for teachers, advanced Behavioral therapy training.
Read more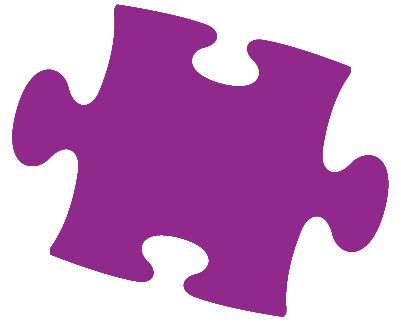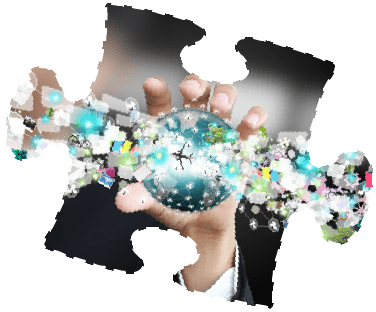 Academic And Technology Resource Center
Maharat Learning Center provide academic resources for teachers and students utilizing the latest technology tools, videos and social stories to support students developing appropriate skills for success in mainstream schools.
We use Assistive Technology (AT) and Augmentative Alternative Communication (AAC) tools and software to serve students with a variety of unique needs throughout their educational experience.
Read more