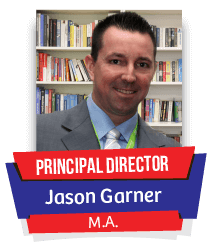 Mr. Jason Garner graduated as a Behavior Analyst with a B.A in Psychology from the University of Southern California and completed an M.A. in Psychology from the University of Nevada. He has worked in the field of ABA for 18 years, provided in home supervision and has taught parents and therapists how to deliver ABA programs that have been specifically designed for many children of ages ranging from 1.5 years to 22 years. Jason provides workshops on challenging behaviours, and teaches individuals how to implement behaviour support programs in the home, community and school settings. Furthermore, he provides consultative support to individual families and school districts in several other countries.
Ms. Carrie Green, M.S., BCBA graduated from and received a Bachelor of Arts degree in Psychology from Auburn University in Auburn, Alabama, in May 2003. She then received a Master of Science degree in Applied Behavior Analysis in Developmental Disabilities in August 2004 from Auburn University. In December 2004, Carrie received her certification from the Behavior Analyst Certification Board (BACB®) and became a Board Certified Behavior Analyst (BCBA®).
Ms. Carrie Green has been working in the field of Autism and Developmental Disabilities for 15 years in settings spanning across adult group homes and day centers, child day centers, and school and residential facilities in America and Europe. She has worked with individuals from age 2 to age 50 and across a vast behavioural repertoire. Throughout her career, Carrie has been involved in individual programmatic work, organization-wide and State-wide policy reform, expanding the awareness and services of Autism and Developmental Disabilities, and the opening of an ABA school in Ireland.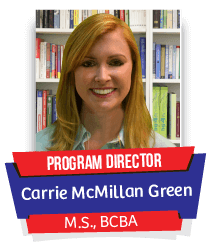 Matthew is a Case Manager who worked within the field of Autism, and alongside those with special needs for the past 15 years. He is an outgoing, passionate individual, who brings energy and drive to all that he does. Matthew is easily approachable, with a proven track record of providing professional support to patients, clients, staff and all whom he comes across. He has transitioned these principles into his position as Training Coordinator for all new and current clinical staff at Maharat learning Centre, providing on-going evaluations and supervision to therapists, while continuing to implement ABA programs as modified under Maharat learning centres system.